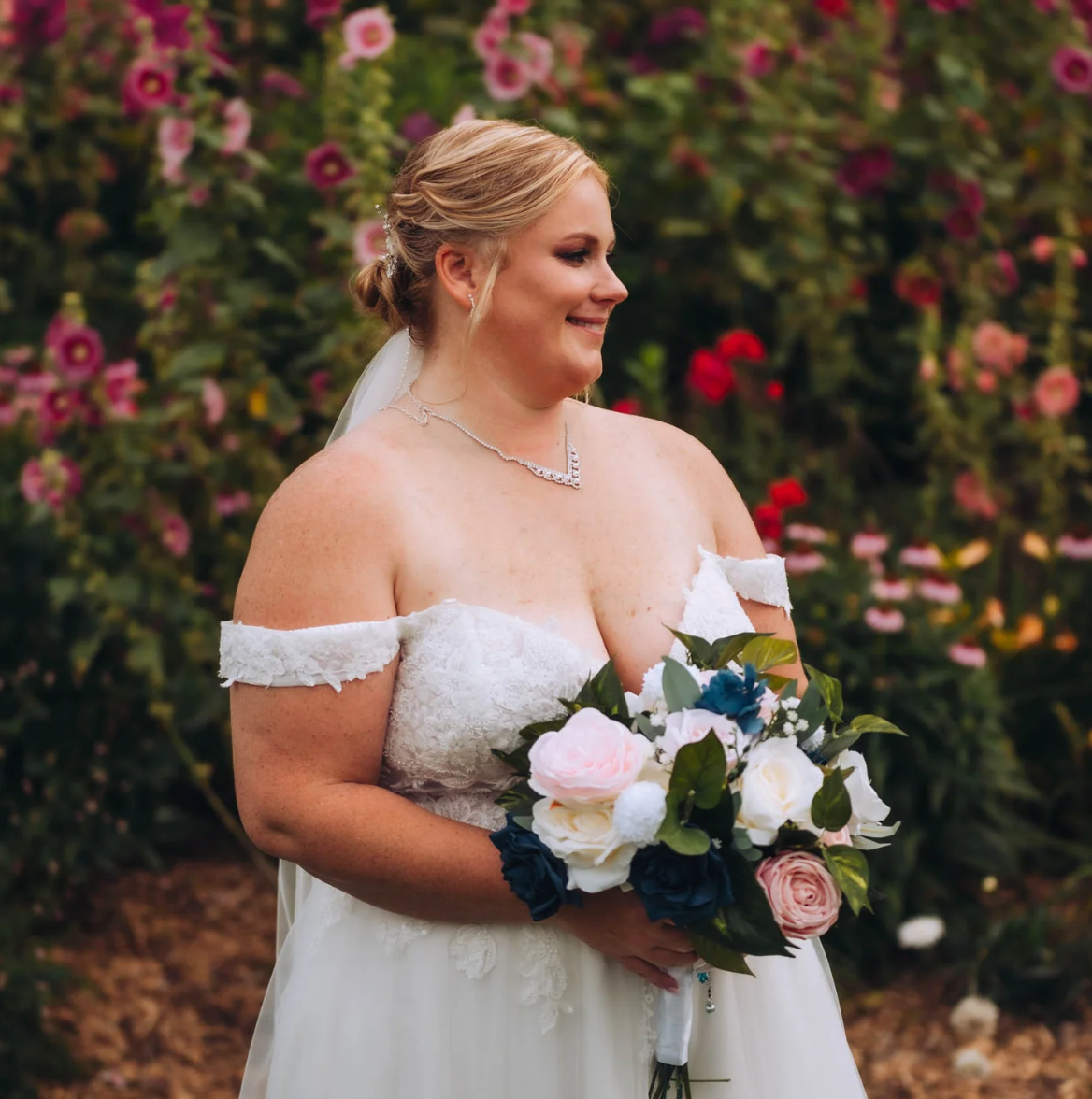 Nicole Allain
Was not even aware that custom flower rentals were a thing. Did not want to price for fresh flowers and did not trust myself enough to do them all myself. Sarah was so accommodating and really worked from beginning to end to make my dream flower vision come to life while still seating within budget. Arch flowers, Welcome sign flowers, 6 bouquets, 8 boutonniere, 3 corsage, 12 medium centrepieces and 2 large for head table and sweetheart table flowers. She was even our photographer and did such an amazing job getting them back to us so quickly.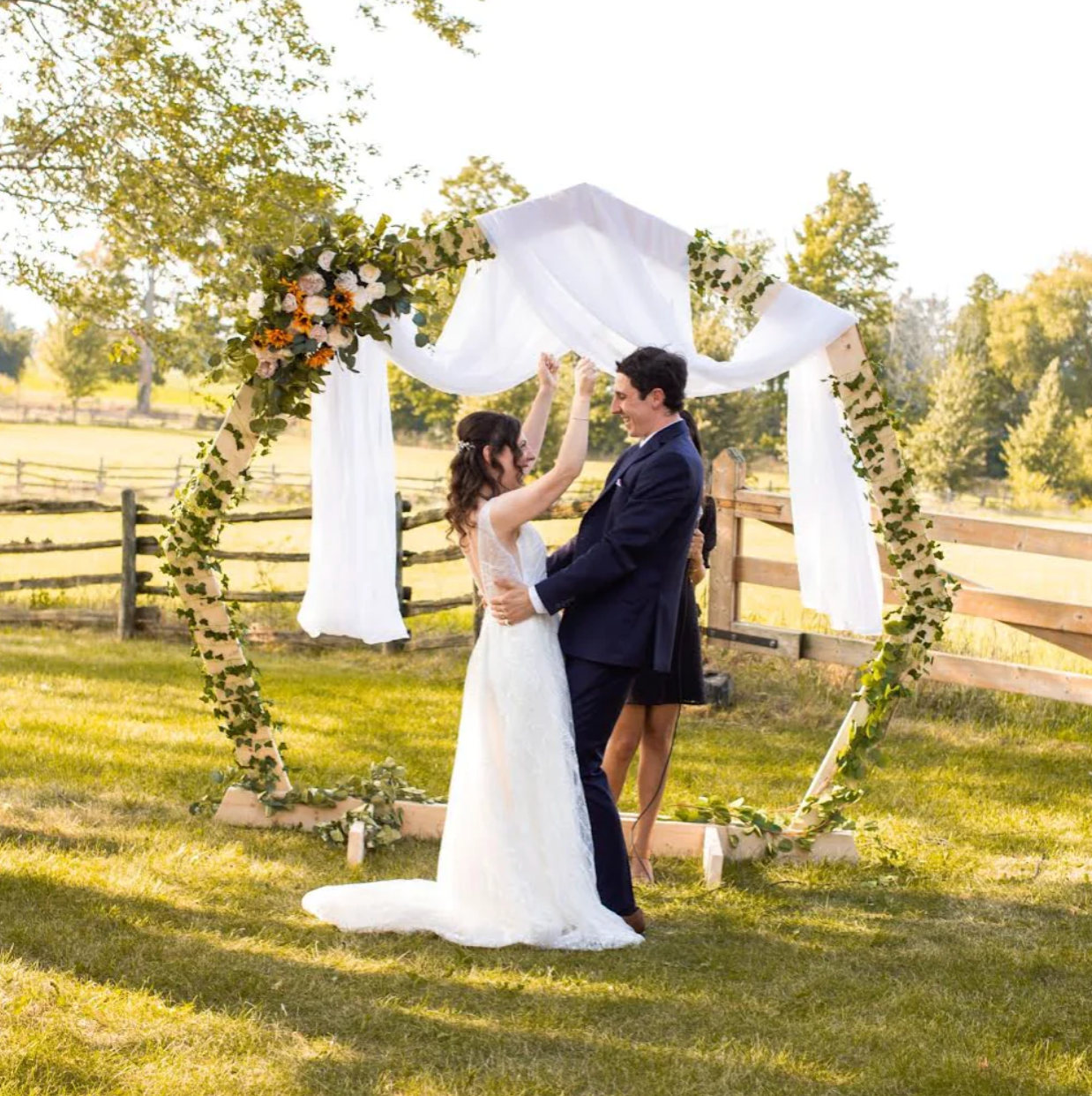 Yana Broit
Absolutely love my floral arch piece from Bushel and Bloom. It created a beautiful back drop for all our wedding photos to be taken in front of. I appreciated how environmentally friendly the whole process is and I like how customizable the pieces can be. Sarah is great to work with, she's quick to respond to messages and does an amazing job creating the piece of your dreams.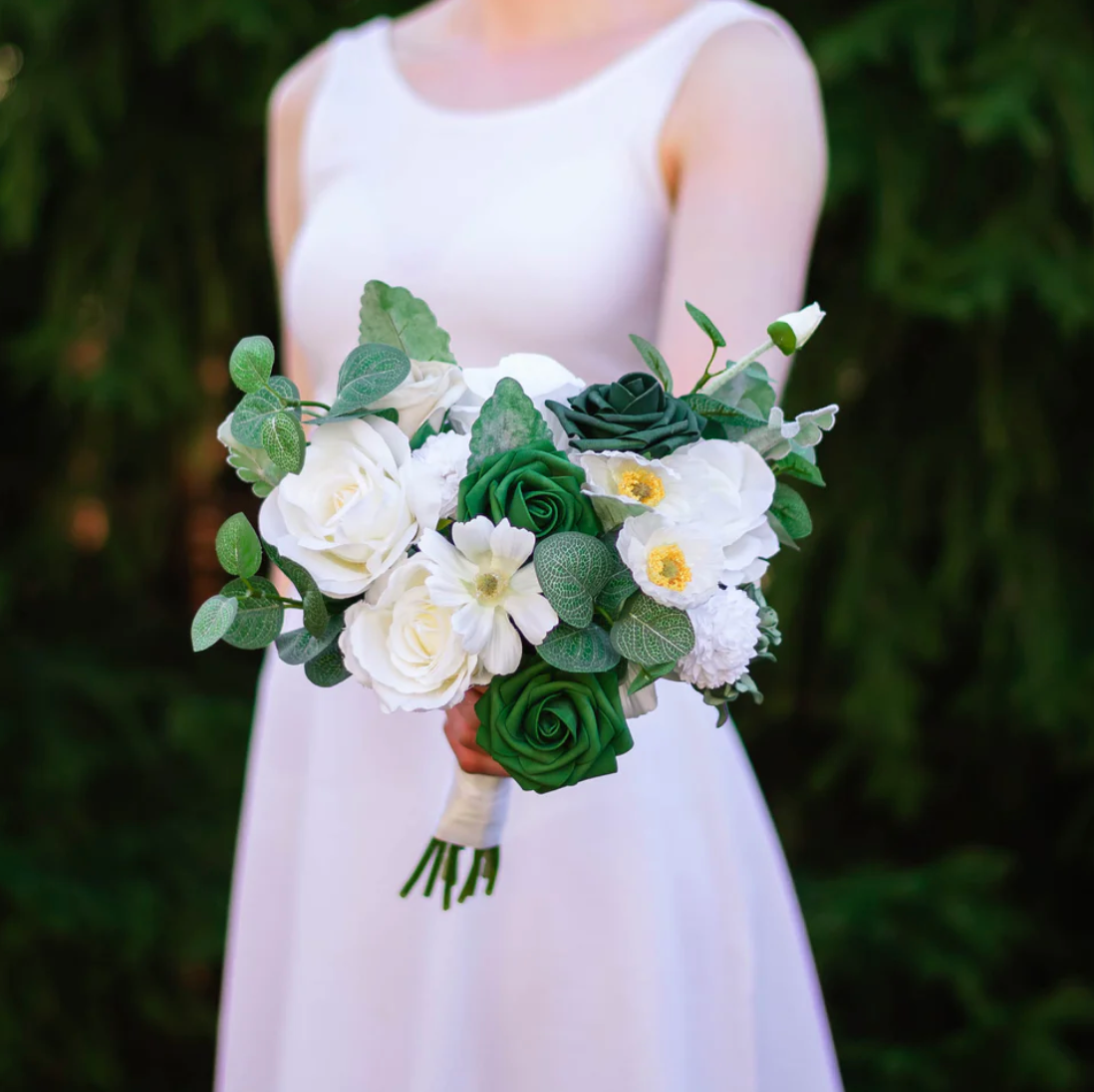 Cao Hoàng Hanh Phúc
Greatest investment for our wedding. Beautiful, affordable, and sustainable flowers. We used custom flower arrangements for the arch, centerpieces, bouquets, boutonnières. They made the great room into the perfect room. Plus, Sarah is so patient and amazing to work with. She's talented and accommodates all of my requests. Can't recommend enough!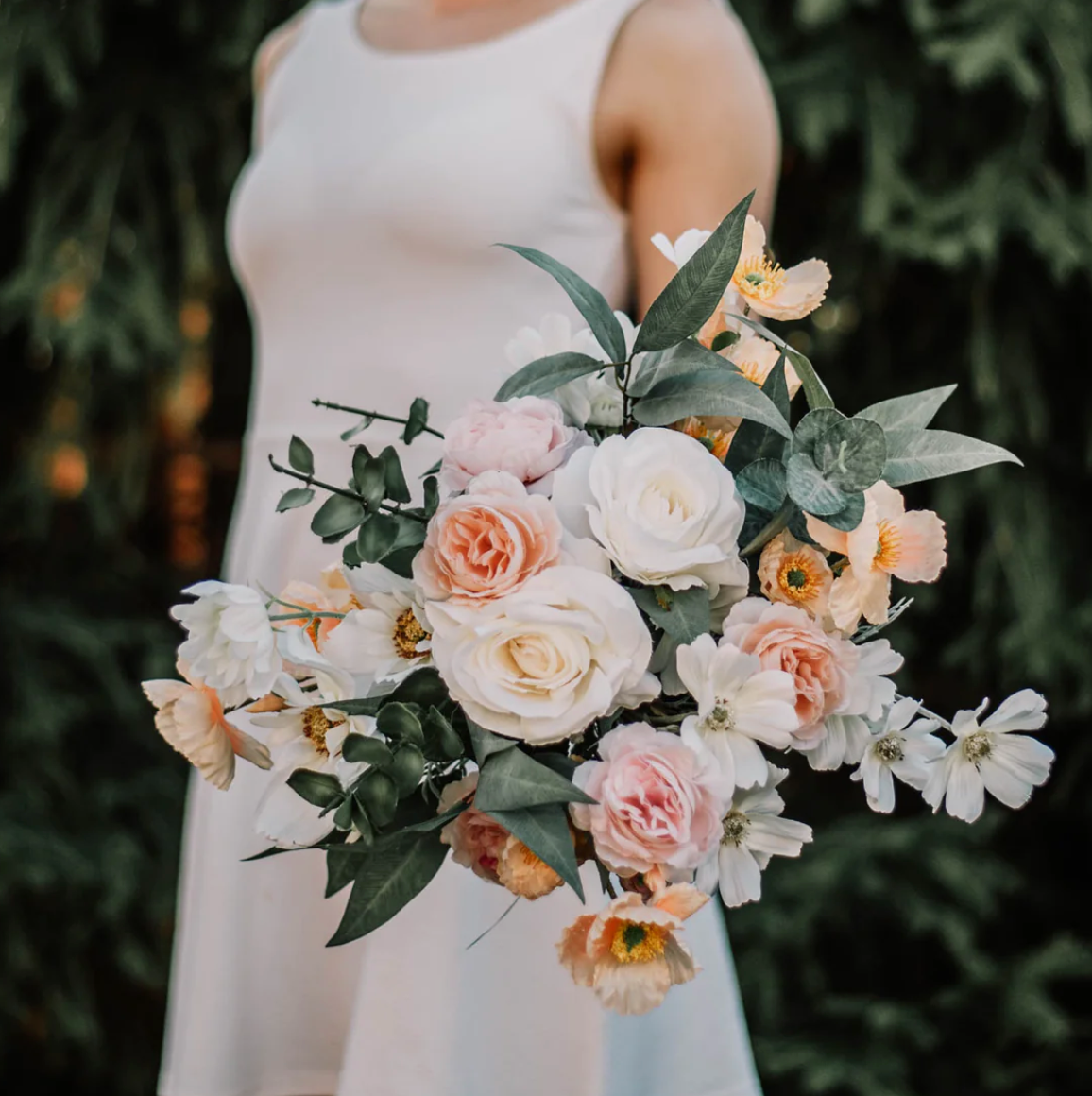 Deanna Norlock
Not only are the flowers we got absolutely GORGEOUS, but Sarah is super easy to work with, responsive, and accommodating. bonus… they're budget friendly!!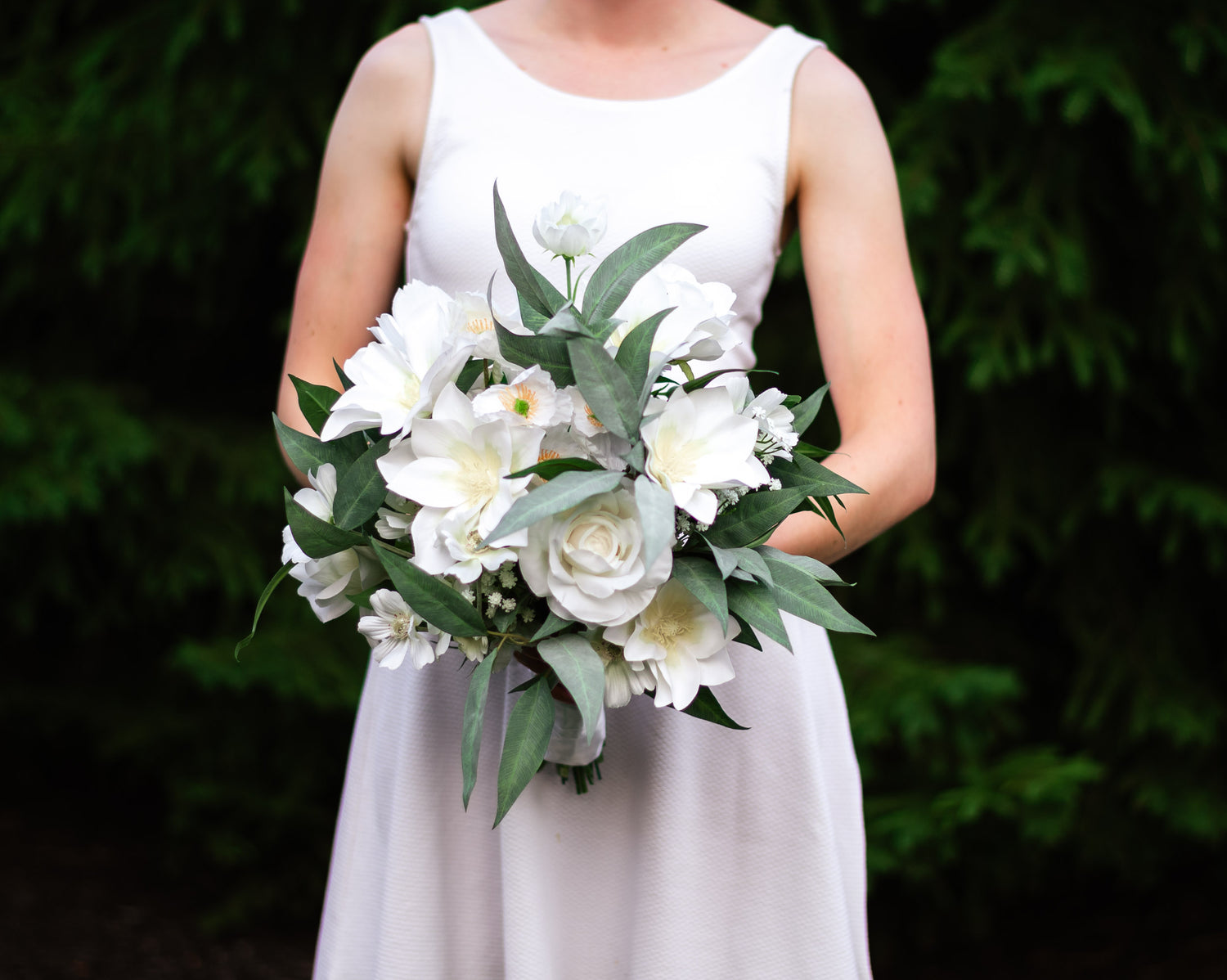 Paul McLean
Sarah was an outstanding help in our preparations for our wedding, she was always available to answer questions, setting up multiple opportunities to pick up the flowers, and provide advice on what would work best for our big day. Thanks so much Sarah, you helped make our day beautiful and we can't thank you enough for all your assistance.
Alisha Karim
I rented several bouquets and boutonnieres from Bushel & Bloom for my wedding, and could not have been happier with how they turned out! The flowers looked perfect and were shipped directly to my house with plenty of time to spare. Sarah was very responsive to all my questions and accommodating for last-minute changes to my order. Highly recommend.